DIOR & ROSES PRINT T-SHIRT
Solo per 24 ore, domani 22 maggio, potrete acquistare questa bellissima T-Shirt Dior a soli $9.99 anzichè $24.99 sul sito di
ROMWE
Spese di spedizione sempre gratuite.
Possibilità inoltre di essere estratta tra tutte le ragazze che comprano questa maglietta e ricevere in omaggio la cover per cellulare Dior, intonata alla maglietta.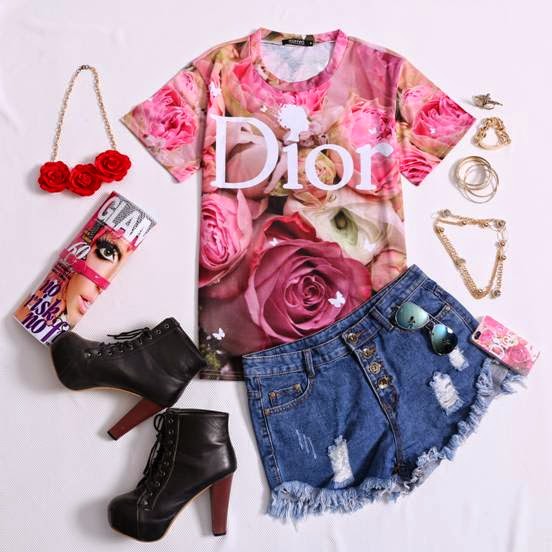 Dior & Roses Print T-shirt:
$9.99, start on 1:00am(GMT) 22nd May GMT, 24 hours only.
500 pieces limited.
Special gift — an Iphone5/5s case with Dior&Rose Printed will be sent out randomly to 100 lucky customers.
Free shipping worldwide, shipped in 24 hours!
It will recover to $24.99 23rd May.
Don't miss out, girls!